---
Bushing
Bridge
This grand old bridge is located near the Versailles State Park entrance and still carries a large amount of traffic.
---
The above photo was taken
looking From the
State Park side.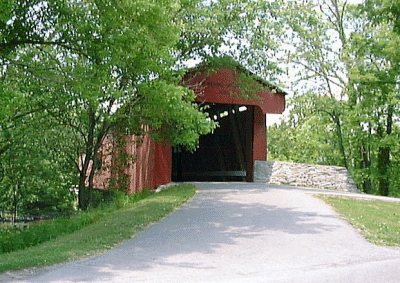 July 1999 photo by: Jack Demaree

Bushing Bridge was built in 1885, is 176 feet span over
Laugherty Creek, at the Western edge of the Versailles State Park in
Johnson Township, Ripley County, Indiana.