Versailles High School
Class Photos 1929 - 1966
Versailles, Indiana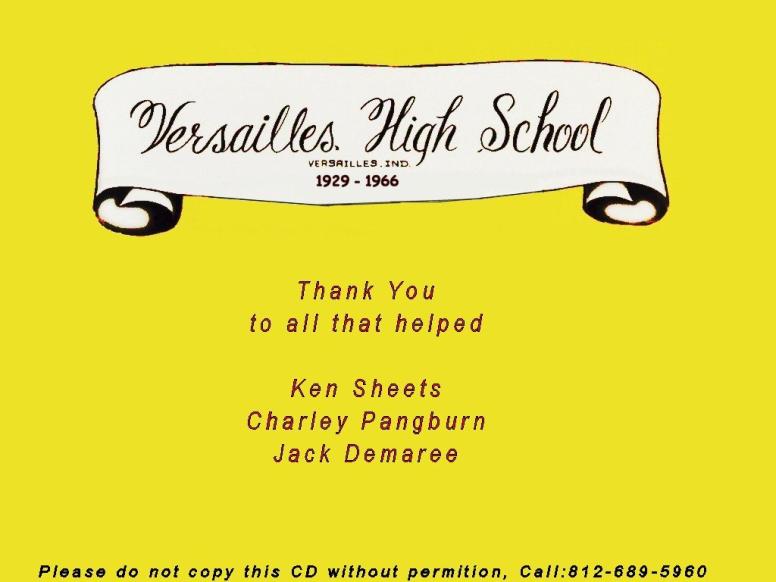 To View the Photos

1. Click on the year you want to view. (lower on this page)
2. The photo will open in a new window.
3. You can resize the window by draging the corners out
or clicking the Maximize icon. (top right of window)


4. Click on Close at the bottom of the new window to return.
You Must Close before viewing another image.

These photos are very large, thus slow loading, give it time.

A lot of work by a few detacated people went into creating this page for you.
Back To:
Versailles High School Main Page

wb9otx..com or RipleyCounty.net
These photos are preserved on CD
Contact the Webmaster for copies.
© 2004 ripleycounty.net & wb9otx.com Webmaster is J. Demaree
This page comes to you from Versailles, In. USA
All files herein retain their original/current copyrights which are held
by their respective owners. All files are for educational use, research, criticism,
or review purposes.
We hold no liability from misuse of these files.